INFORMATION BELOW COLLECTED FROM PRS HERE
The COVID-19 pandemic has already had a huge impact on our industry.  
We understand that your livelihood is at risk and we want to do whatever we can to support you in this time of need. The aim of this page is to direct you to resources that may be able to help you through these difficult times. 
We'll keep this page up to date with the latest information.
Our Emergency Relief Fund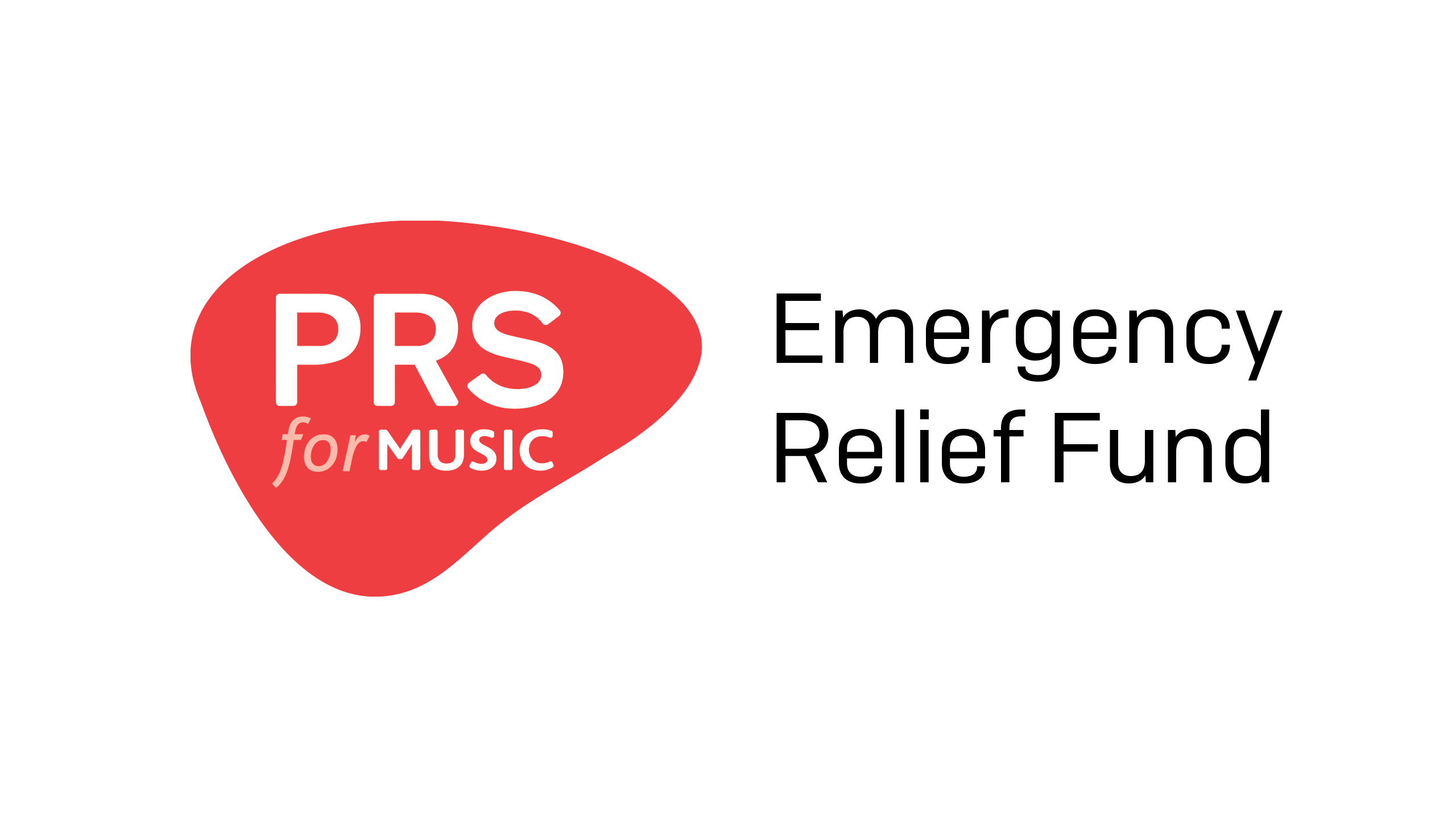 Applications for the Emergency Relief Fund are now closed.
If you've applied, we'll email you with the outcome of your application during the last week of May. Please don't contact us to find out the status of your application before then.
If you're awarded a grant, we'll also be making your payment during that week. Please note that payments to international bank accounts take a little longer to be processed than domestic ones.
Your royalties
We're pleased to say that your April distribution went ahead as normal and was our highest ever April payment in history. We're working hard to make sure that your July distribution is unaffected and will update you on this as soon as we can.
We know how important your royalties are and now more than ever we want to make sure you receive your money as quickly as possible. There are a few things you can do on our website to help:
Register your music
Make sure that we have your latest music in our system so we are able to pay you when your music is used. To register your music, head over to our dedicated webpage.
Keep your account details up to date
Do you need to change your bank account details or your address? Now is the time to do so. We need this information to pay you, so it's important that it's correct.
Check unpaid royalties
Sometimes music is used and we're unable to identify who to pay. You can check our unpaid royalties page to see if any of your music is included and if it is, you can make a claim.
Resources from across the industry
Below we've listed what our friends across the music industry are doing to help during the pandemic.
AIM – sign the petition which calls for a £15bn government funded Income Protection Fund for freelancers and the self-employed.
Arts Council England – If you have a track record in being publicly funded, Arts Council England is offering grants of up to £2,500.
BPI – head over to BPI's website to find useful information for those that work in the music industry.
Help Musicians UK – the charity has put together a dedicated website that includes lots of information about COVID-19 and the industry.
Incorporated Society of Musicians – if you are a member, ISM has a 24 hour support helpline and offers face-to-face counselling.
Musicians' Union – The MU has introduced a Coronavirus Hardship Fund for their members.
Music Managers Forum – MMF is gathering evidence of the impact COVID-19 has on music creators and their representatives. Head over to their website to fill in the form. They're also frequently updating their general coronavirus advice page.
Music Support – a helpline for anyone in the music industry suffering from alcoholism, addiction, emotional or mental health issues.
PRS Foundation – If you are a recipient or applicant of a grant, head over to the PRS Foundation website to find up-to-date information on how its funding is being affected.
PRS Members' Fund – The charity provides support and advice to PRS members and their families who are struggling financially, physically or emotionally and are in need of help.
The Royal Society of Musicians – if you are a member, RSM accepts applications for financial assistance.
Spotify – the streaming service has created the Spotify COVID-19 Music Relief project to amplify the efforts of organisations (such as PRS Foundation and Help Musicians UK).
UK Music – the organisation signed a letter to Chancellor Rishi Sunak, asking him to implement urgent measures to help the industry fight the impact of coronavirus. You can also read UK Music's general advice on the situation.
We'll continue to add to this list as more resources become available. You can also follow #musicbusinessadvice on Twitter to find the latest industry updates.
Live streaming: advice for music creators
With enforced venue closures during the current pandemic, lots of activity that would have happened live is now being live streamed online. This includes everything from gigs, concerts and DJ sets to fitness classes and church services.
If you're a music creator, we're sure you're wondering what this might mean for your royalties, so we've put together this list of FAQs on live streaming, with the answers we're able to give at this time.
Information for licensees
We're here to help you. Please contact us if you need help or advice about your licence or account.
Licensees can contact us on applications@prsformusic.com or call on +44 (0)20 3741 3888, 9am to 5.30pm, Monday to Friday
 Licensees with designated Account Managers should continue to contact them as normal
If you are looking to live stream, we have information for you on our streaming music page
Licensees in Malta can access information specific to their territory on our managed territories page, including contact details for our representative in Malta
Public performance customers who hold TheMusicLicence should contact PPL PRS directly.